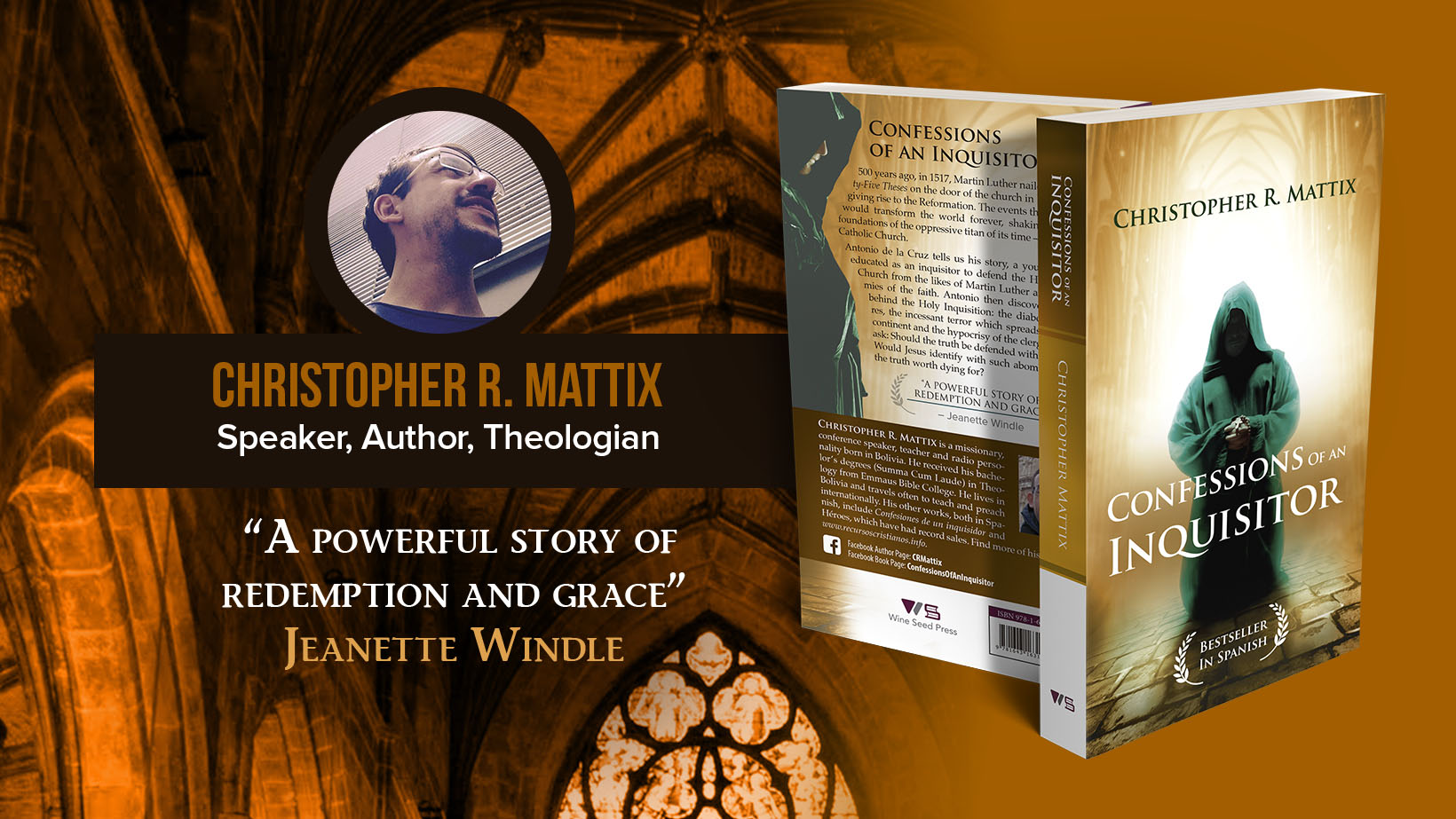 Mattix, Christopher & Genesis
United States
Author
Speaking at Conferences and Camps
Teaching and Preaching
Radio Broadcasting
Digital Marketing
Social Media
Commendation
North Lynnwood Bible Chapel, Lynnwood, WA, United States in 2013
Iglesia Cristiana Camireña, Camiri, Santa Cruz, Bolivia in 2013
Mailing Address
215 W Buena Vista Ave.
North Augusta, SC 29841
About Us
Christopher was born and raised in Bolivia, South America to missionaries Mark and Carol Mattix. As the youngest of five, he was saved when he was 6 years old and baptized at 12. He graduated from Emmaus Bible College with full honors and a degree in Bible Exposition and Theology in 2011. He married Genesis Campbell in January, 2018. She is a Bolivian, having graduated best in her class in Business Administration in Santa Cruz, Bolivia in 2016. 
They served as missionaries in Bolivia (working there since 2011, he was commended in 2013, they received their joint commendation in 2019) until 2019 and are now in the United States, continuing their ministry as cross-cultural missionaries based out of North Augusta, SC. Christopher preaches & teaches multiple times per week at a variety of churches all the while traveling often, even out of the country. In the past he has been invited to speak all over the US and Bolivia, as well as Canada, Mexico, Spain, and most of Latin America.
Their ministry involves: expository preaching, speaker at camps and conferences, radio and television broadcasting, and authoring books in Spanish and English. Christopher has also taught at college levels on multiple topics including Christian Philosophy/Apologetics, Church History, Homiletics, Doctrine, Eschatology, Missions, Sects, and Bible Exposition. Genesis' ministry has been growing as well, including speaking to women, functioning as the manager for her husband's books, and using her administrative skills in a variety of ways. God is very good, and they have truly been blessed by all the incredible opportunities & open doors.
Their heart's desire, Lord willing, is to be serve the Lord fully until their last breath, wherever He sends them. "Him we proclaim, warning everyone and teaching everyone with all wisdom, that we may present everyone mature in Christ. For this I toil, struggling with all his energy that he powerfully works within me" (Col 1:28-29, ESV).
Documentary: Christopher & Genesis are working with a crew to film "Unbreakable Church" in the Middle East & Europe, to bring Church History to life in an dynamic, yet accurate way. Please visit the project and see how you can help at Unbreakable Church. 
Books: "Confesiones de un inquisidor" (Spanish, an international bestseller), "Confessions of an Inquisitor" (English) and "Héroes" (also in English as "Heroes: The Titans of History"), all available on www.amazon.com.
Follow them on Facebook and Instagram. You can find an extensive amount of their audio and visual material on their Spanish Website.
#SoliDeoGloria